Quadstar With No Bumper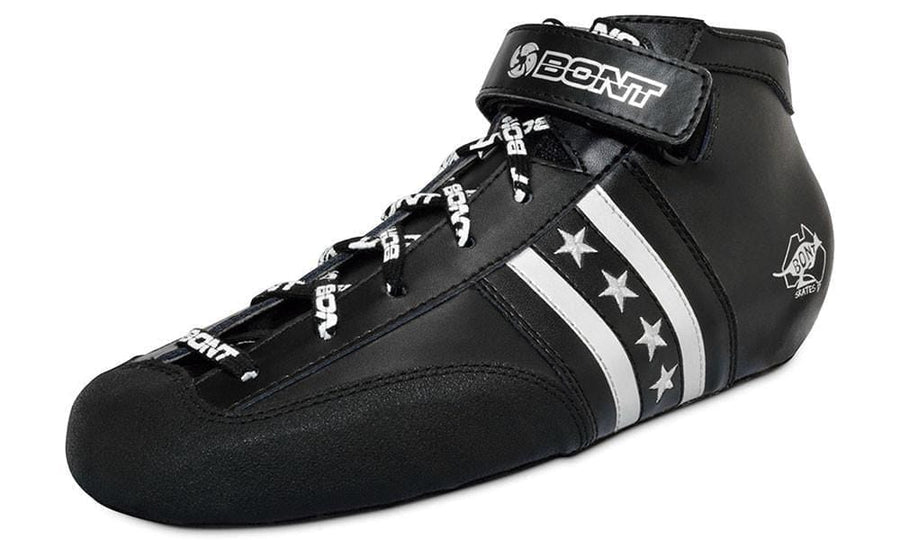 Stock is strictly limited and this offer will be removed once stock runs out.

The Quadstar skate breaks the mold of what materials an entry level skate should be made from and it takes performance beyond most brands high end boots. Entry level skates boots typically offer a poor fit from a boot made from wood, cardboard and fake leather. The Quadstar skate features a genuine Australian leather outer skin with triple layer protection in the toe area. The base is made of fiberglass so it is extremely strong and the entire boot is heat mouldable. In fact, it's the most mouldable boot on the market. The Quadstar is designed to be better than our competitor's high end skates, at a fraction of the price. The skate has high performance, ultra-lightweight wheels with high precision mini bearings. The plate is fiberglass reinforced and mated with the fiberglass boot, it is incredibly strong and light. The skate is so good that Bont Quadstar Mr Furious used them in the 2014 world cup.

LIGHTER. STRONGER. FASTER.
We push the limits of technology to help you perform at your best.